The 'all priorities' list is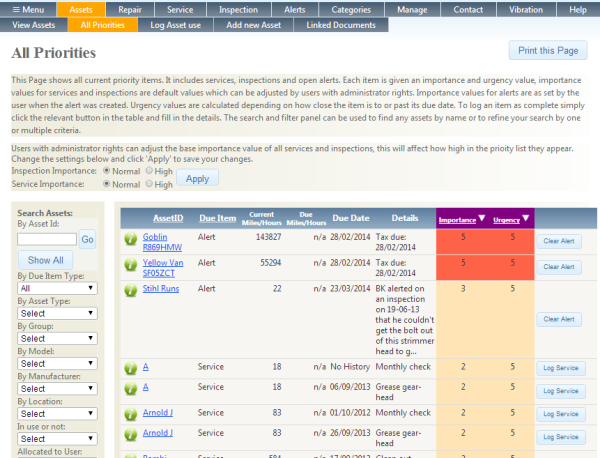 another useful and important page. This is where you can see a consolidated "priority" list of the current most urgent and important alerts, services and inspections, for all assets. Basically, everything that needs actioned, assembled into order of priority.
To find this page:
Hover over "Assets" on the top menu.
Click on "All Priorities".
By default, inspections have an importance rating of '1', and servicing an importance rating of '2'. This means the alerts, which are generally more pressing, should mostly rise higher up in the listing. However, you can increase the importance of servicing and inspections, should you wish.
Link to Resources page
Link to Frequently Asked Questions page